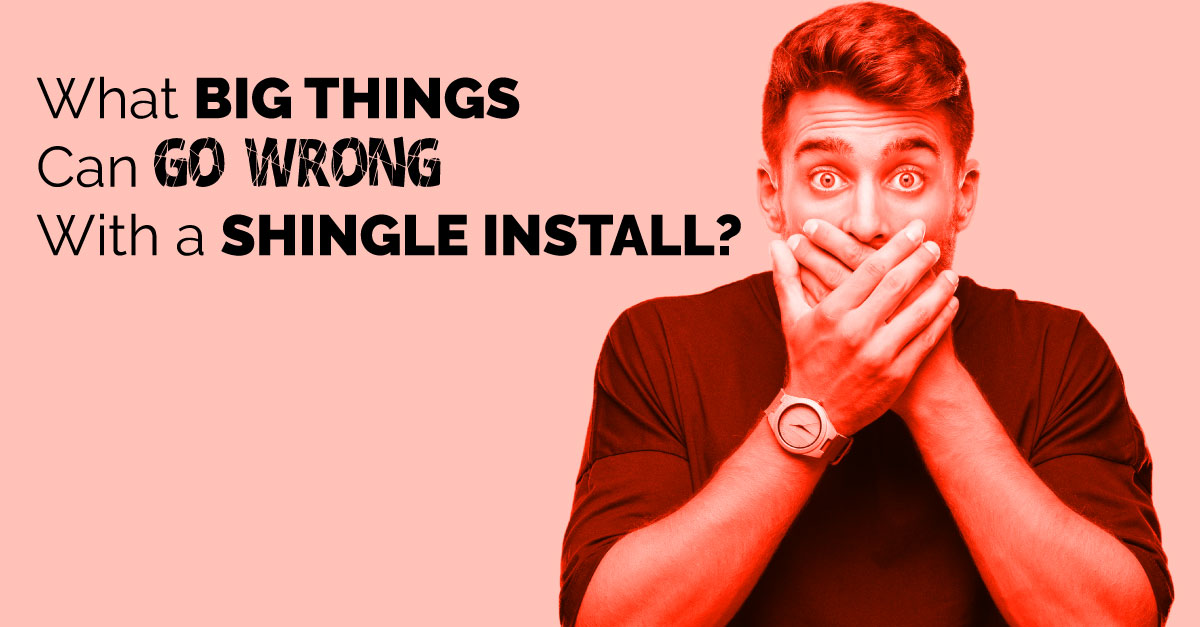 A roof is a critical investment in your home. It protects your family and possessions from harsh weather and other unwanted elements. Unfortunately, some people have to make do with messy roofs due to mistakes committed during roof installation.
Insufficient Attic Ventilation
Ceiling and attic ventilation have a considerable impact on the durability of a roof. When laying shingles, it's vital to allow free circulation of air in the spaces under the roof structure.
With inadequate ventilation, heat and moisture can accumulate and wreak havoc on your shingles and other roofing materials. Your roofer should place vents at the base as well as near the ridge of your roof.
Improper Shingle Overhang
The edge of your shingles should hang over your roof by about one to one and a half inches. Your roofers may reduce this to between half and three-quarters if they have mounted drip edge flashing. A limited overhang can allow water seepage while shingles with an extended overhang can blow off in the wind.
Incorrect Installation of Starter Shingles
Amateur roofers often lay starter shingles incorrectly or forget about them altogether. They usually have a tar strip at the bottom to hold the edges of the roof at the eave and rake. If not appropriately laid, the roof becomes vulnerable to blow-offs and water leaks.
Inadequate Underlayment
Ice dams often form at the roofline of houses in areas with cold climates, forcing water under the shingles. If your region is prone to snow and ice, your roofer should lay an abundant amount of underlayment to enhance waterproofing. It will prevent water from melting ice from seeping through the roof.
Shingle vs. Slope Mismatch
Using roofing materials that don't match the slope and pitch of your roof can cause water penetration. For example, a flat or low-slope roof typically should not be outfitted with shingles. A qualified roofing contractor will examine your roof and find the right kind of roofing system to suit your home.
Skimping on nails
Being too economical on nails or using the wrong size can make your shingles less resistant to wind. Each shingle requires four nails or even more for steep roofs. The roofer should not drive the nails into the self-sealing strip or above it.
Wrong Shingle Alignment
Misaligned shingles are an indication of shoddy roofing. It can result from the incorrect arrangement of butt-jointed shingles and cutouts on 3-tab shingles. Another problem may be mixing up incompatible shingle designs.
Your Solution to Poor Roofing
AIC Roofing & Construction can inspect your home and fix your roof professionally at a friendly price. Contact us today!.
attics barns chimney choosing a contractor commercial cost curb appeal DIY estimate financing flashing flat roof GAF gutter replacement gutter size gutter system ice dams inspections insurance missing shingles roofing materials roofing system roof leak roof maintenance roof repair roof replacement siding materials siding replacement skylights underlayment ventilation warranty winter