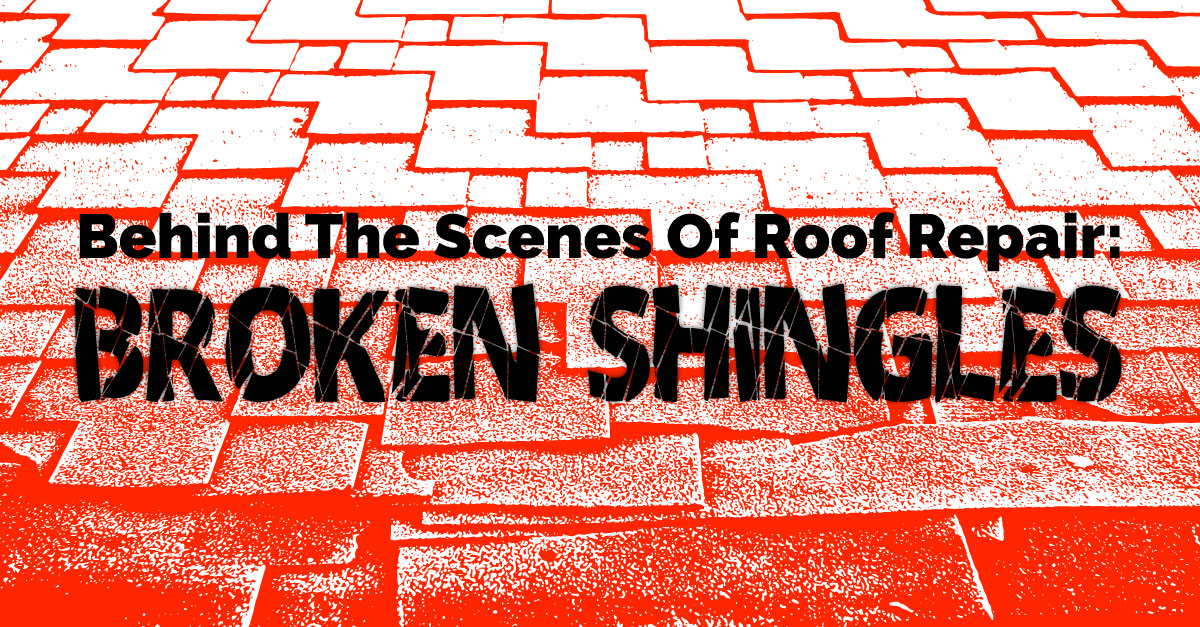 We see shingles on homes nearly every time we go outside. However, not everyone knows what they're made of. Here are a few facts about shingles and what's involved in shingle repair work.
Shingle Composition
Typical roof shingles are first made of an absorbent base material, such as cellulose, wood fibers, or paper. Fiberglass is another popular material. The primary component of shingles, however, is asphalt, which provides excellent robustness and longevity. On the top layer, various minerals can be used for extra durability. It's this layer which gives shingles their distinct look.
Shingle Damage
One of the most common causes of shingle damage is storms, as strong or sustained winds can cause a shingle to lift, which greatly compromises the shingle's ability to protect the roof. This damage isn't always easy to spot at first, so make sure to regularly take a look at your roof and call an expert if you have questions. Shingles also wear down over time. The asphalt in shingles can become brittle over the years as the oils dry out, causing it to lose its ability to protect the roof and survive storms. As the shingles age, the granules can start to fall off, causing your gutters, downspouts, and yard.
Shingle Repair
Can you repair roof shingles in Lexington, KY? If the shingle is still in place on the roof, it's possible to remove the damaged part and lay down a partial shingle. Shingles that are ripped from the roof might be repairable as well. However, it's often best to use the opportunity to install new shingles, as the cost of a small number of shingles is fairly low.
How Experts Can Help
If your shingles are damaged or otherwise seem to be in poor shape, contact an expert promptly, as damage can quickly accumulate. The roofing company you hire will inspect your roof to uncover both obvious and hard-to-detect damage and craft a plan for repair work or, in some cases, roof replacement. When working with a reputable company, you can expect to have an understanding of the expected work timeline and associated costs. Some repairs can be done in a single day, but roof replacements, in particular, can be lengthy tasks.
Your roof keeps your home safe and enhances its look. Working with a reputable company like AIC Roofing & Construction ensures quality work and will give you peace of mind that your roof will last. If you live in central Kentucky and have questions about the roof repair process or need a free estimate, contact us today!
attics barns chimney choosing a contractor commercial cost curb appeal DIY estimate financing flashing flat roof GAF gutter replacement gutter size gutter system ice dams inspections insurance missing shingles roofing materials roofing system roof leak roof maintenance roof repair roof replacement siding materials siding replacement skylights underlayment ventilation warranty winter